They are talking about us in Nice Matin
Three guys, two know-how and one company!
It's the way the nice journalist from Nice-Matin Cannes presented us in an Article released on mars 23rd 2017.
Indeed, february the 24th 2017, we celebrated the opening of our brand new office in Cannes la Bocca (13 Rue Jean Gras), thirty guests were presents to discover our installations. They enjoyed some tasty morsels and some sweet deserts from our chefs Sendrine and Adrien (thanks to them for being present with the little Thialey…). And of course, all this was comming along with delicious cocktails from Romain, our chief barman.
Come to visit us, you will discover:
Our place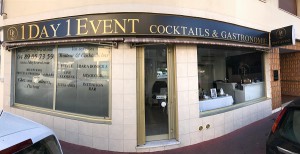 The show room with our bars and art de la table displayed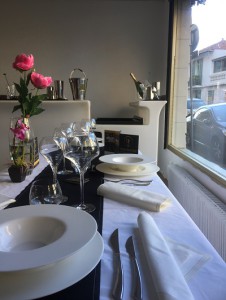 The "administration" space…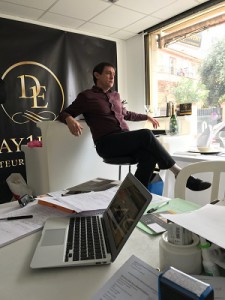 We have subscribe to UBACI, the city trader association (recently awarded as best association of France).
Discover our services
Reception caterering
and
Mobile bar service